An event exploring the urgent need to combine both social and technological solutions in order to address the challenges of climate change.
Climate change and sustainability are multifaceted challenges with wide-ranging global social, political and economic impacts. This event explores how social science offers evidence-based perspectives that can help deepen our understanding of the effects of the crisis and some of the essential changes we must make if we are to successfully solve the problem. To properly address climate change we will certainly need to combine social and technological solutions within a cohesive and comprehensive strategy. This event explores how and why we should develop more cross-disciplinary approaches to finding and implementing solutions to this global challenge.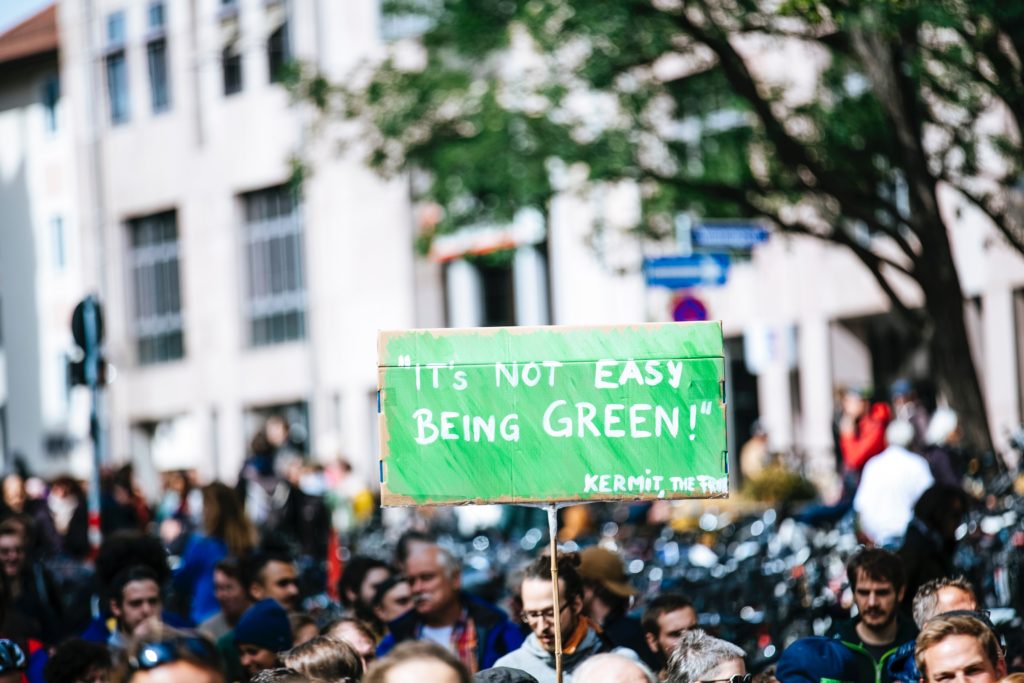 Speakers
Professor Bobby Duffy, Chair of the Campaign for Social Science, Director of The Policy Institute and Professor of Public Policy at King's College London
Bobby Duffy is Professor of Public Policy and Director of the Policy Institute. He has worked across most public policy areas in his career of 30 years in policy research and evaluation, including being seconded to the Prime Minister's Strategy Unit. Bobby Chairs the Campaign for Social Science and is a member of the Executive of the Academy of Social Sciences. He is also a trustee of British Future and the Centre for Transforming Access and Student Outcomes in Higher Education (TASO).
Professor Patrick Devine-Wright, Professor in Human Geography at University of Exeter and Director of ACCESS (Advancing Capacity in Climate and Environment Social Science)
Patrick is Director of the new ACCESS leadership team for environmental social science funded by the Economic and Social Research Council. He is a Lead Author for the IPCC Working Group III contributing to a chapter on 'Demand, Services and Social Aspects of Mitigation'. He is also a member of the Peer Review Group for the Department for Business, Enterprise and Industrial Strategy
Lord Deben, Chairman of the Climate Change Committee
Lord Deben was the UK's longest-serving Secretary of State for the Environment (1993 to 1997). He has held several other high-level ministerial posts, including Secretary of State for Agriculture, Fisheries and Food (1989 to 1993). Lord Deben founded and chairs Sancroft, a corporate responsibility consultancy working with blue-chip companies around the world to help them improve their environmental, social and ethical impact.
Professor Lorraine Whitmarsh, Professor of Environmental Psychology at the University of Bath and Director of the Centre for Climate Change and Social Transformations (CAST)
Lorraine is an environmental psychologist, specialising in perceptions and behaviour in relation to climate change, energy and transport. She is Director of the Centre for Climate Change and Social Transformations (CAST). Lorraine is also a Lead Author for the IPCC in Working Group II and she regularly advises governmental and other organisations on low-carbon behaviour change and climate change communication.
Shaun Spiers, Executive Director, Green Alliance
Shaun became executive director of Green Alliance in June 2017. He was chief executive of CPRE, the countryside charity, for 13 years. Previously he led ABCUL, the credit union trade association. From 1994 to 1999, he was MEP for London South East, serving on the European Parliament's Agriculture and Rural Affairs Committee. Shaun also chairs the board of Greener UK and sits on the government's Strategic Trade Advisory Group.
Lord Adair Turner, Chair of the Energy Transitions Commission
Lord Turner has been Chair of the Energy Transitions Commission since 2016. He is a Senior Fellow at the Institute for New Economic Thinking, where he served as Chair from 2015-2019. From September 2008 until 2013, Lord Turner chaired the UK's Financial Services Authority. He was also during that time Chair of the UK Climate Change Committee.
Programme (approximate timings)
15.00: Welcome (Bobby Duffy)
15.05: Patrick Devine-Wright
15.15: Lord Deben
15.25: Lorraine Whitmarsh
15.35: Shaun Spiers
15.45: Lord Turner
15.55: Q&A
16.30: Close